Historic Break for EU and Europe
On June 23, 2016, a majority of the British electorate decided after an intense and very emotional campaign that their country should leave the European Union.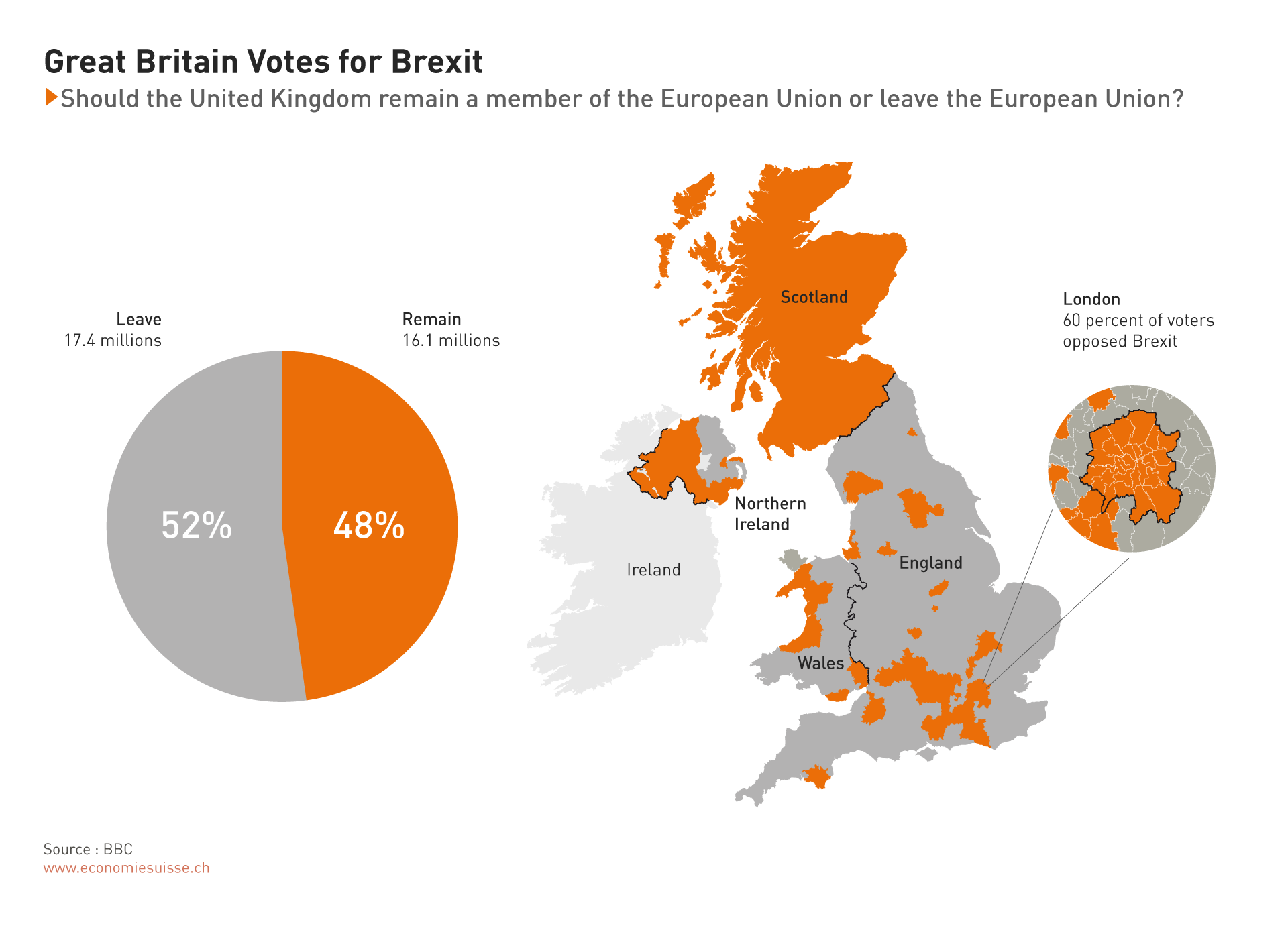 For the EU also, Brexit marks an extraordinary break: with the exception of Greenland in 1982, no country has ever left the union. In fact, the formal procedure for an exit from the EU was only approved in 2009. It is too early to tell what kind of political reforms this radical turn of events will trigger within the EU-27 in the medium or long term. Changes seem most likely with regard to EU-institutions, further steps toward integration and migration policy.
Prime Minister Theresa May, in office since July 2016, has repeatedly stated her clear intention to implement Great Britain's exit from the EU. What concrete steps this will involve and how hard the break with the EU will eventually be (hard vs. soft Brexit) is difficult to assess at this time. Apparently the exit negotiations are to be completed before the elections for the European Parliament in June 2019.
In the course of the British cabinet reshuffle after the referendum a separate Brexit department was set up to handle Britain's exit negotiations with the EU. It is headed by David Davies, a Brexit proponent. Along with the Foreign Office under Boris Johnson and the Department for International Trade under Liam Fox, three departments of the British Government will now be in charge of negotiating a new contractual framework for the UK's relations to the EU and the rest of the world.
Meanwhile, the EU Commission named former French foreign minister Michel Barnier to be its Brexit chief-negotiator. For the European Parliament, Guy Verhofstadt, former prime minister of Belgium and head of the ALDE faction, will observe the negotiations.
Chart 1
With Great Britain a political and economic heavyweight is leaving the EU.